Oenothera biennis
Garden Plant Information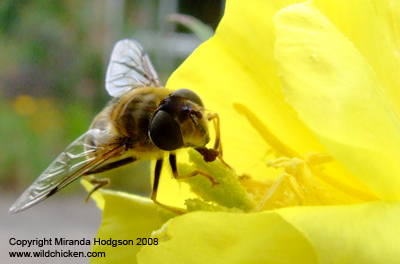 Name
Oenothera biennis (also called Evening primrose)
Genus  
Oenothera
Species
biennis
Cultivar/variety
General description
Hardy herbaceous biennial grown for tall stems of cup-shaped yellow flowers. The flowers generally open in the evening and close partial or wholly during the day - although they are short lived, many flowers are produced. Evening primrose is popular in wildlife gardens as it attracts many beneficial flying insects, such as hoverflies and moths, which make use of its abundant pollen.
Oenothera biennis is also used in herbalism as a sedative tea.
Originally from NE America but naturalised in the UK.
Season of interest
Yellow flowers from early summer to first frosts.
Key horticultural features
Habit - upright, with basal leaves in a rosette. Tends to lean with age. H: up to 1.2m : up to .5m

Stem - round, green, straight and smooth.

Leaves - simple, alternate, spear-shaped, lacking stems.

Flowers - grow from leaf axils, yellow, cup-shaped with four petals. Stamens are prominent and produce much pollen.
Cultural details
Aspect
Full sun to partial shade.
Soil
Seems unfussy.
Hardiness
Hardy.
Maintenance
Remove seed heads if you don't want it to self seed. Cut back leaning stems when flowering has finished in autumn.
Propagation
Plants will self seed freely and can be transplanted when young. This plant has a thick tap root and resents disturbance once it is established, so move it when it's still small.