October 2009 - The courtyard kitchen garden
I haven't said much about the courtyard yet, but it is just as important a growing space to us as the garden is. Indeed if we hadn't grown all those tomatoes there, we would have had a poor harvest this year.
The sheltered warmth has been good for all the plants, with the tomatoes and chillies, in particular, benefiting from the radiating heat of the west-facing stone walls. Another thing is that no deer or rabbits can get in.
Still on the go, is dwarf French bean 'Koala', which I started in pots at the end of July. These look very similar to the beans you get in supermarkets, usually imported from Africa or South America, except these beans have flavour! They are tender and crunchy, stringless, very productive and they have the intense flavour that bean lovers crave.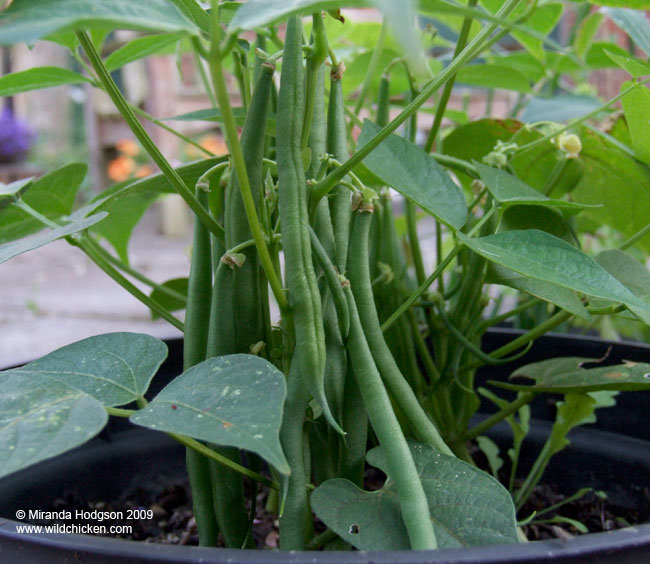 In the border, the Mediterranean basil is still green and leafy, though it will have to be harvested soon, now that the nights are getting colder. We don't want to get up one morning to find it's turned to mush. I cut a lot of it earlier in the year and made 2lb of pesto, which is sitting in a jar in the fridge under a layer of olive oil. We may well be able to get another 2lb made. When I made the first batch, I balked at the price of pine nuts, but then spotted sunflower seeds just along the shelf, at about a third of the price, so decided to try those instead. The flavour is a little different but it is still very good.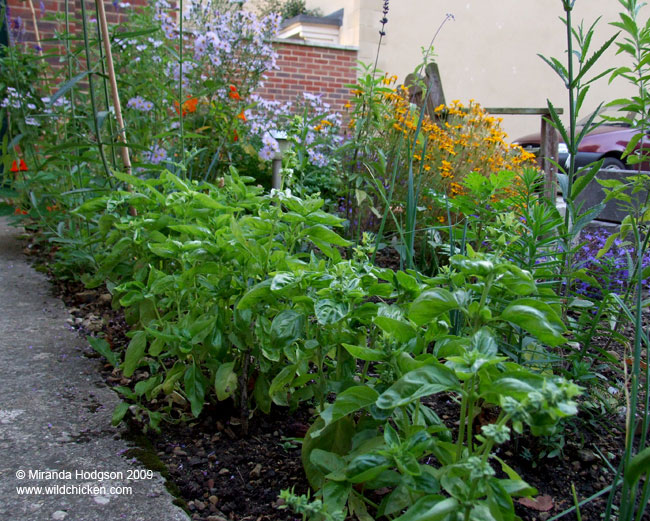 In the greenhouse, the Etna chillies are finally ripening. They have been very slow this year and all those weeks of rain and grey skies over the summer have held them back. It is noticeable how much further along the over wintered Bolivian Rainbow chillies are, but even they haven't done as well as in previous years. Sweet pepper 'Corno di Toro' has cropped far better than it ever did in Lincolnshire, though we've eaten most of them before they have ripened. The tapering fruits are very handsome and the flavour is good.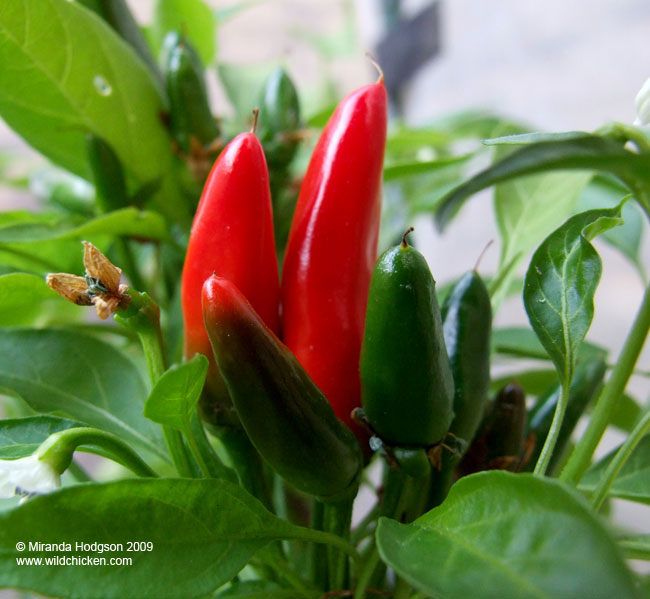 Now that the weather is cooling, the lemon grass has gone under cover to join the chillies and peppers. I started these plants earlier this year from stems bought in an oriental shop. We've used a few and if they over winter okay, the pots should fill up nicely next summer. Fresh-from-the-garden lemon grass has a far more intense flavour than the imported stuff.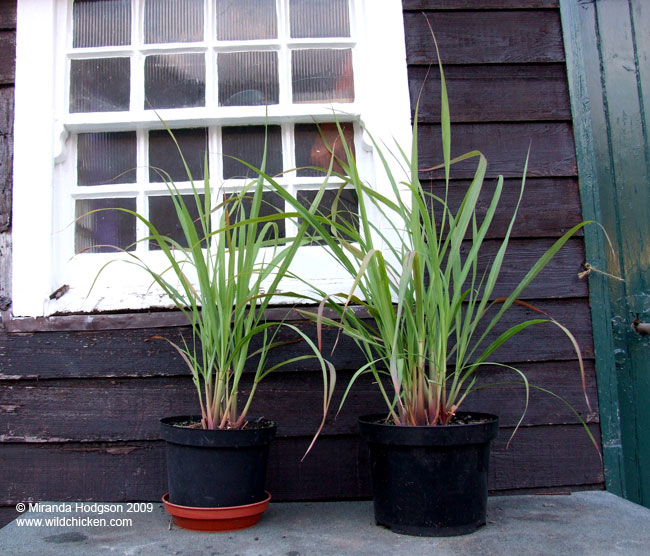 Outside the greenhouse are fourteen sweet corn plants growing in pots. This is the second sowing and we're growing them here because we've been told that if they are grown at the garden, then they will attract sweet-toothed badgers who will tear the place apart to get at them. I've seen pictures of corn patches where badgers have visited and it isn't pretty. They trash the place, pulling down plants, trampling them and eating as much of the corn as they can before they're spotted. As they come out at night, it means they get the lot and all the hapless humans are left with is the clearing up.
The corn is a heritage variety, called 'Hooker's Sweet Indian', apparently bred by an Ira Hooker, of Olympia, Washington, some time in the 1930s. This is a small plant, even when it's in the ground rather than in a pot, no more than about four feet tall. The cobs are also small, being four to six inches long and you get two or three on each plant. The corn starts out white and turns a dark purple-blue as it ripens. 'Hooker's Sweet Indian' isn't as sweet as modern varieties, being quite starchy, but the kernels are fat and full of flavour.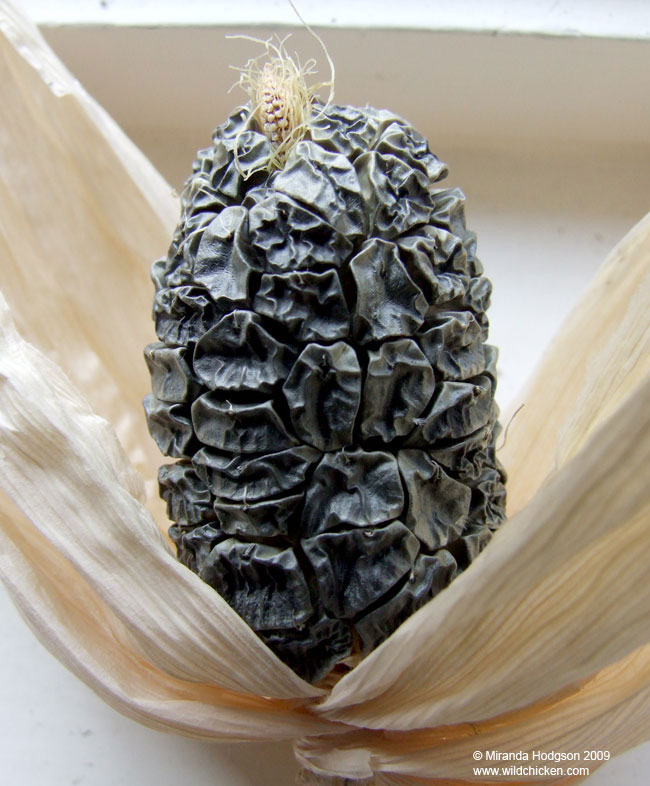 Note to myself for next year – if you plan to dry the corn indoors, make sure you first evict the earwigs that hide inside the papery coverings. It took me two weeks to figure out why we had so many earwigs running about the house.
From what I've read, starchy corn is good to make parched corn, where the dried kernels are slowly roasted until they swell and turn brown and crunchy. The Native Americans carried parched corn as a trail snack and it is supposed to be very sustaining. It's tempting to try making some.
As an aside, when I was looking up 'Hooker's Sweet Indian' corn, I came across a book called 'Taylor's Guide to Heirloom Vegetables' and the entry below it was for a corn variety called 'Howling Mob', which was so named because the breeder, C. D. Keller of Ohio, reported it being so popular that this was the reaction of eager buyers when he took his loaded wagon to market.
Trouble is, apart from the plant's height and how many cobs it bears, that's all the entry tells you, so you're left with nothing but a mix of hazy imaginings - C. D. Keller being pursued as he (or she?) arrived at the market, or run out of town by infuriated potential customers when there was no more corn left to sell. I don't want to be left hanging this way. Where's the rest of the story?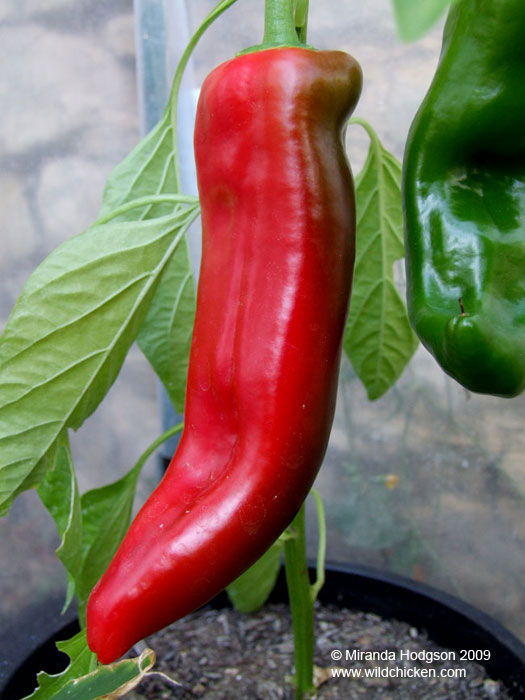 The border is not as colourful as it was in August, but the Verbena bonariensis, nasturtiums, marigolds, salvias, hollyhocks and asters are still flowering and attracting wild honey bees and bumblebees. I have no idea where the honey bees live, but we've seen a lot of them over the summer.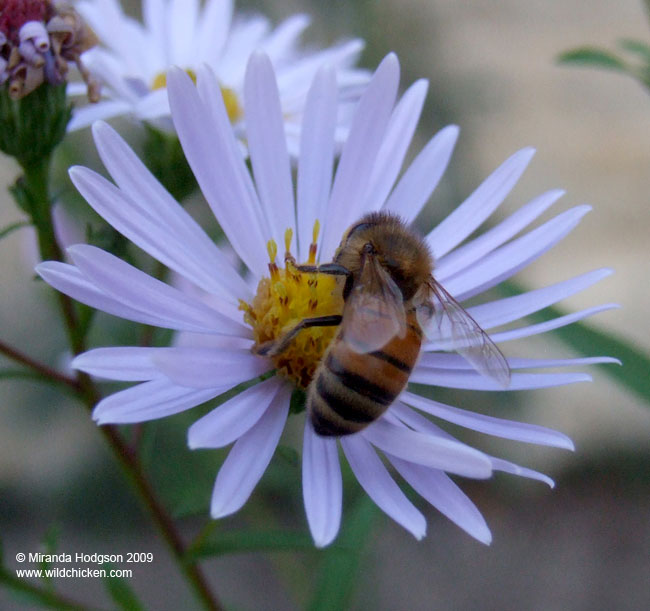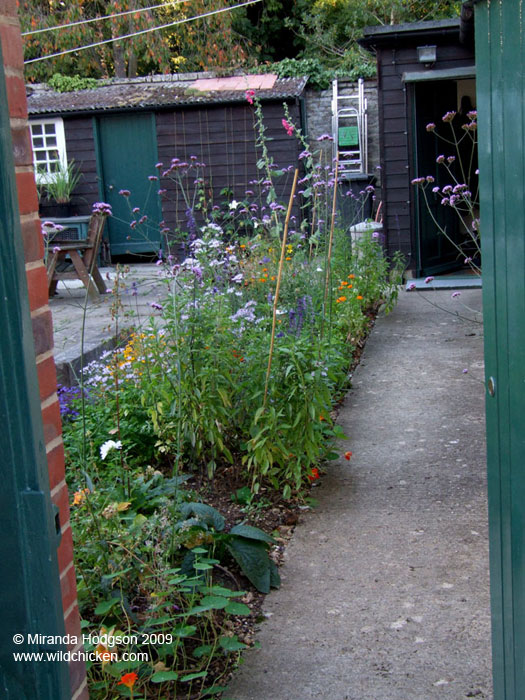 © Copyright Miranda Hodgson 2009