Malus
x

robusta

'Red Sentinel'


Garden Plant Information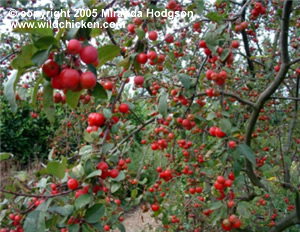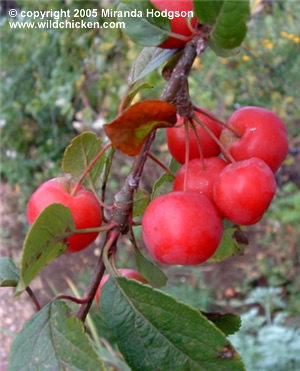 Name
Malus x robusta 'Red Sentinel' (also called crab apple 'Red Sentinel')
Genus  
Malus
Species
x robusta
Cultivar/variety
'Red Sentinel'
General description
Medium-sized, spreading tree with white flowers in spring and long lasting red fruits in autumn. Attractive as a specimen tree for a small to medium sized garden. Attractive to wildlife.
Season of interest
Flowers in spring followed by long lasting cherry-like red fruits.
Key horticultural features
Spreading tree.  H&S: up to8m

Dark brownish/grey bark, fairly smooth.

Pale pink, open, cup-shaped flowers.

Fruits – cherry-like, hard, bright red with pale flesh.
Cultural details
Aspect
Full sun or partial shade.
Soil
Fertile, well-drained.
Hardiness
Hardy.
Maintenance
Prune in late winter or early spring, removing crossing shoots/boughs. Mulch root area with manure and apply a fertiliser in spring.
As with all apples, this tree may be affected by wooly aphid, fruit tree red spider mite and caterpillars. In terms of diseases, apple scab, canker and powdery mildew are all possible, but if the tree is properly pruned and fed these should not really be a problem.
Propagation
Propagate by budding in late summer. Grafting can be carried out in midwinter. Graft onto a selected root stock. You can also sow seed in a seedbed in autumn, though cultivars may not come true.