As a gardening aid, here is some garden plant information and photos.
Horticultural information includes:
Scroll down the page to find a plant or select Edit | Find from your
browser menu bar.
The plants in the list I either grow in my own garden, or they are plants
that I've come to know from other gardens and particularly like.
For the plants I grow myself, almost all of them, with few exceptions,
are dual-purpose - this means that they are attractive to humans
while also providing food and/or shelter to wildlife.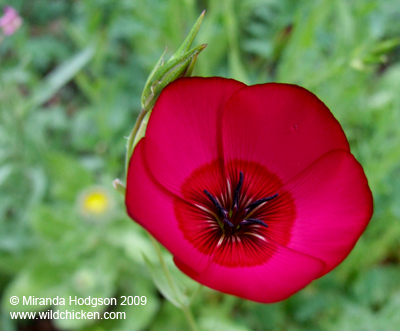 Linum grandiflorum