Pulsatilla vulgaris
Garden Plant Information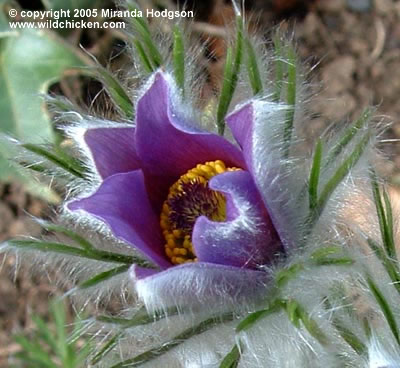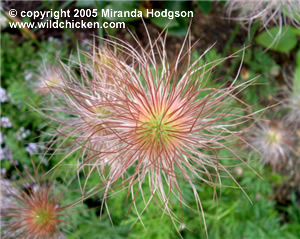 Name
Pulsatilla vulgaris (also called Pasque Flower)
Genus  
Pulsatilla
Species
vulgaris
Cultivar/variety
General description
Herbaceous, rosette-forming perennial, with hairy stems, leaves and flowers. This plant gives lovely spring colour and looks beautiful on sunny days as the light catches the tiny hairs and gives the whole plant a glowing appearance. Good for alpine planting, scree beds and rock gardens. The flowers attract bees and serve as a useful food source for early foragers.
Season of interest
Spring flowers followed by an increase in the finely cut leaves, which become larger in size. Attractive feathery seed heads in summer.
Key horticultural features
Pinnate, deeply divided leaves are feathery and covered with fine silver hairs. Leaves enlarge after flowering has finished. H&S: 20cm x 20cm

Rounded, hairy stems which elongate after flowering has finished.

Six-petalled, hairy, cup-shaped, purple flower with bright yellow stamens. Erect at first then drooping. Flowers also droop in wet weather.

Feathery seeds borne in pom-pom like bunches on long hairy stems.
Cultural details
Aspect
Sunny. Exposed or sheltered.
Soil
Well drained, humus-rich, well-drained soil. They will tolerate alkaline soil.
Hardiness
Hardy.
Maintenance
Very little needed; resents being moved so find them the right place and leave them to get on with it.
Generally disease free but the flowers may be attacked by slugs.
Propagation
By fresh seed, root-stock in autumn/winter. May self-seed.