Viburnum x bodnantense
'Dawn'

Garden Plant Information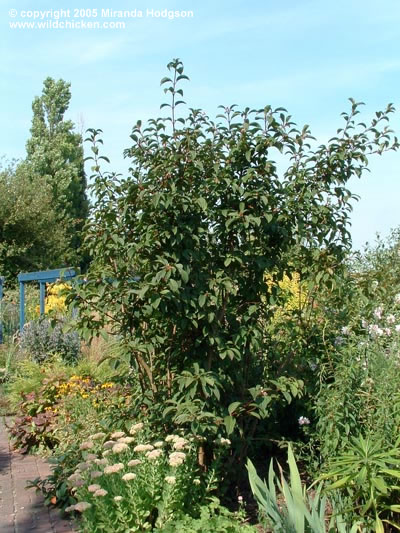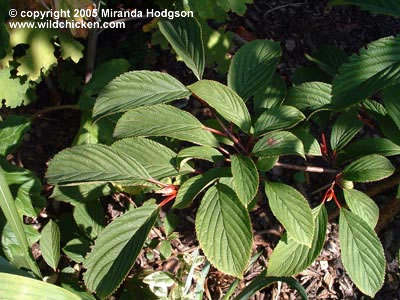 Name
Viburnum x bodnantense 'Dawn' (also called arrow wood 'Dawn')
Genus  
Viburnum
Species
xbodnantense
Cultivar/variety
'Dawn'
General description
Large, deciduous, upright, this shrub is a cross between V. grandiflorum and V. farreri. Flowering from late autumn to early spring, so useful for winter flowers, fragrance and colour. Good for flower borders and low maintenance.
Season of interest
Attractive foliage in spring and summer, scented flowers in late autumn to early spring.
Key horticultural features
Upright, open habit. Light brown bark.

Leaves appear first bronze, darkening to green, ovate and deeply veined.

Racemes of dark pink buds open to fragrant pink flowers.

Spherical, blue-black or purple fruits.
Cultural details
Aspect
Full sun/partial shade.
Soil
Well drained, light, moist. Prefers a rich, loamy soil.
Hardiness
Fully hardy.
Maintenance
After flowering, prune established specimens, removing up to one in five of the oldest and weakest branches to the base. Harder pruning will keep the plant compact.
Propagation
Take cuttings in summer or layer branches in autumn.