Pennisetum alopecuroides
'Hameln'

Garden Plant Information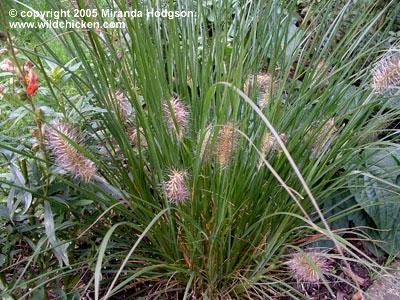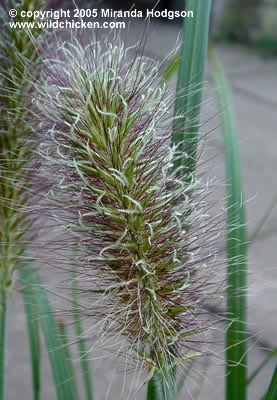 Name
Pennisetum alopecuroides 'Hameln' (also called Chinese fountain grass 'Hameln')
Genus  
Pennisetum
Species
alopecuroides
Cultivar/variety
'Hameln'
General description
Evergreen, clump-forming grass grown for bottle brush-like flowers. Goes well with Rudbeckias and other late flowering herbaceous perennials.
Season of interest
Summer and autumn.
Key horticultural features
Habit - clump-forming, arching leaves and stems. H: 1.2m S: 1m.

Leaves - thin, arching, mid to dark green, turning yellow in autumn.

Flowers/seeds - greenish-white, fading to grey-brown, with tinges of purple, when mature.
Cultural details
Aspect
Sun.
Soil
Light, well-drained.
Hardiness
Frost hardy.
Maintenance
Liable to self-seed so either remove seed heads before they drop, or be prepared to weed them out.
Propagation
By division or pot up self seeded plants.