Scilla sibirica 'Spring Beauty'
Garden Plant Information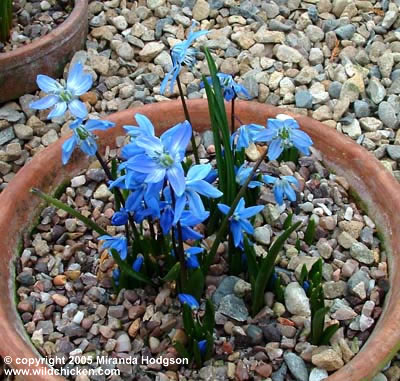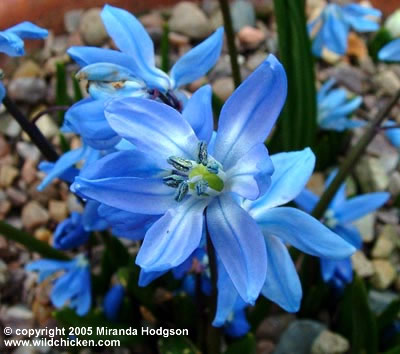 Name
Scilla sibirica 'Spring Beauty' (also called Siberian squill)
Genus  
Scilla
Species
sibirica
Cultivar/variety
 'Spring Beauty'
General description
Deciduous, bulbous perennial grown for rich blue early spring flowers. Goes beautifully growing under the dark purple flowers and foliage of Helleborus purpurascens, or you could grow it near a purple leaved Heuchera. Also good in pots, alpine beds, rockeries and naturalised near trees and hedges.
Season of interest
Early spring.
Key horticultural features
Habit - neat, clump-forming. H: up to 15cm S: 20cm

Leaves - semi-erect, basal, mid-green, strap-shaped.

Flowers - bell-shaped, hanging to semi-erect, six petals. Flowers are a clear, bright blue.
Cultural details
Aspect
Sun to partial shade.
Soil
Moderately fertile, humus-rich, well-drained.
Hardiness
Hardy.
Maintenance
Divide clumps in late summer. Generally pest free, but may be subject to virus.
Propagation
Plant bulbs 10cm deep in late summer or early autumn. Divide clumps in late summer or sow fresh seed in autumn.