Polystichum polyblepharum
Garden Plant Information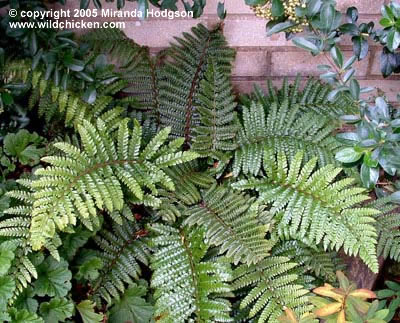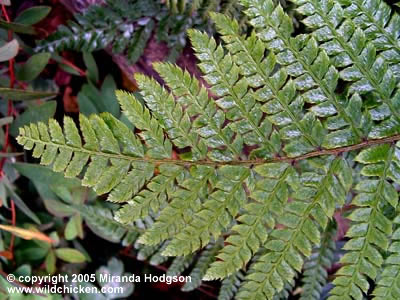 Name
 Polystichum polyblepharum (also called Japanese shield fern)
Genus  
Polystichum
Species
polyblepharum
Cultivar/variety
General description
Attractive evergreen fern with glossy shuttlecock fronds and beautiful, hairy in spring. Suitable for shaded gardens, the glossy leaves provide a touch of brightness to what can a fairly subdued area. It looks especially good in dappled shade.
Season of interest
All year round.
Key horticultural features
Habit - shuttlecock shaped, firm, arching. H: up to 70cm S: up to 80cm.

Stem and leaf - glossy, dark green, finely divided, bipinnate, leaf with coppery hairs (also called scales) along the stem. Young fronds are pale yellow, darkening as they mature. The leaves feel unusually stiff for a fern.
Cultural details
Aspect
Shade to semi-shade.
Soil
Leafy, humus-rich, well-drained. Does well in soil that stays evenly moist.
Hardiness
Hardy
Maintenance
Protect from excess winter wetness, but avoid dry soil in summer. Remove older or broken fronds before new growth gets going in spring so that they have light and air and the crosiers can be admired.
Propagation
By division of the rhizome in spring.