Anthemis punctata
subsp.

cupaniana
Garden Plant Information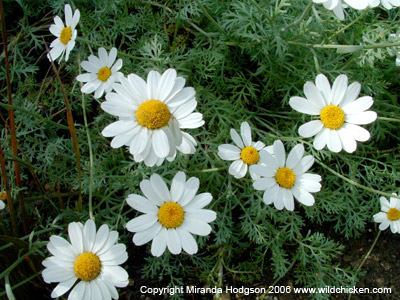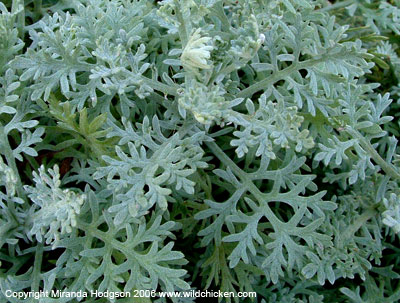 Name
Anthemis punctata subsp. cupaniana (also called Sicilian chamomile)
Genus  
Anthemis punctata
Species
subsp. cupaniana
Cultivar/variety
General description
Mat-forming evergreen perennial with finely dissected silver-green foliage and daisy-like flowers from late spring to late summer. Drought tolerant so very useful for dry areas, and to hang over walls, where it will sprawl happily. Also good for border edges, gravel gardens, for ground cover and containers.
Attractive to insects.
Season of interest
Foliage all year round, white and yellow flowers from late spring to late summer.
Key horticultural features
Habit - forms sprawling mats. H: 50cm S: 1m.

Stems - foliage stems are pale brown and woody. Flower stems are soft, straight, smooth and grey-green.

Leaves - finely divided, soft and grey-green.

Flowers -  daisy-like, white petals with yellow centres, up to 6cm across, held above the foliage on slender grey-green stems.
Cultural details
Aspect
Full sun.
Soil
Moderately fertile, well-drained. Good for dry beds and drought gardens.
Hardiness
Frost hardy but may need protection in cold winters.
Maintenance
Cut back after flowering to encourage vigorous foliage.
May be attacked by slugs, snails and aphids. Powdery mildew may be a problem
Propagation
Divide in spring or autumn every few years to keep the plant robust. Basal and stem cuttings can also be taken in spring and root up well if kept moist but well drained.