Iris sibirica
'Flight of Butterflies'

Garden Plant Information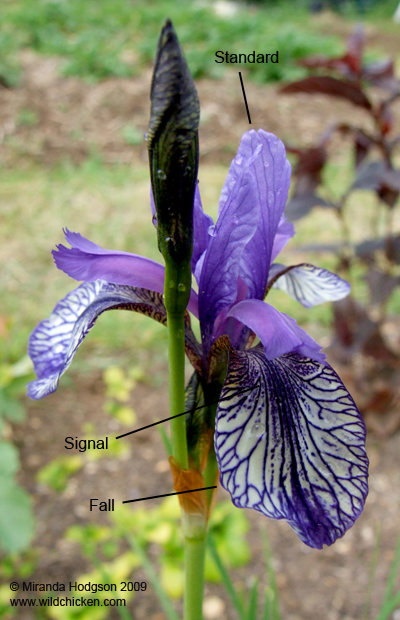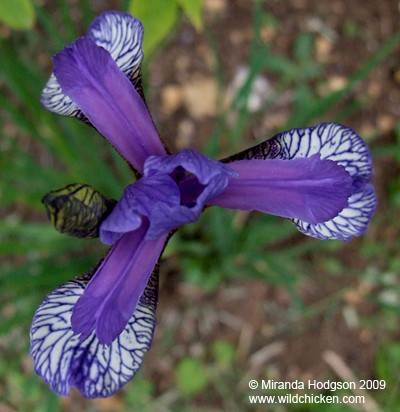 Name
Iris sibirica 'Flight of Butterflies' (also called Siberian iris 'Flight of Butterflies')
Genus  
Iris
Species
sibirica
Cultivar/variety
'Flight of Butterflies'
General description
Hardy, rhizomatous, clump-forming perennial, grown for showy flowers that open in late spring to early summer. Tolerant of damp sites.
Attractive to bees and bumblebees, the veining (also called the 'signal') on the sepal (also called the 'fall') acts as a route marker and landing pad to help guide the bees to the pollen.
Season of interest
Flower in late spring to early summer.
Key horticultural features
Habit - upright, clump-forming. H: 90cm

Stem - narrow, green, carrying up to six flowers each.

Leaves - grass-like, grey-green, usually shorter than the flowering stems.

Flowers - up to 8cm across - upright, purple standards held above drooping falls, which are white and heavily veined in purple and tinged with yellow at the base.
Cultural details
Aspect
Full sun to partial shade.
Soil
Moist or moisture retentive.
Hardiness
Hardy.
Maintenance
Divide clumps every few years. When congested clumps produce fewer flowers, develop open centres and are also more prone to attack by aphids.
Susceptible to snails, slugs and thrips.
Propagation
Divide when dormant from mid-summer to early autumn.