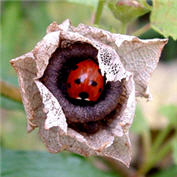 Planting Plans for Wildlife Gardens
Gardening in tune with nature is close to my heart, but it doesn't mean that a garden ever needs to be untidy or full of weeds. A good wildlife garden is a fascinating place, bustling with life, and a wonderful learning ground for both adults and children. Wildlife in the garden acts as great natural pest control, which saves you having to get out the bug gun.
2012 has not been a good year for butterflies, but to encourage garden visitors and see your garden filled with colour and visited by birds, butterflies, bees, hedgehogs and other beneficial creatures, the wildlife garden planting plan is ideal.
Back to planting plan style list