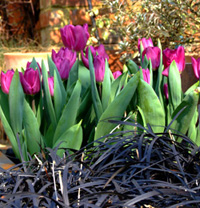 Which planting plan?
If you want a garden gift or a limited budget, choose a gift planting plan. Gift planting plans are fixed price (£125) for areas up to 20sq metres.

If you want an in-depth and detailed plan designed specially for part or all of your garden, then choose a fully bespoke garden plan. These are priced on an initial garden consultation and total planting area.

If you can't decide which would be best for you, contact us to email or call for advice.
See options for planting plans